The safety of our team, your employees, and your building are our top priority!
Safety and OSHA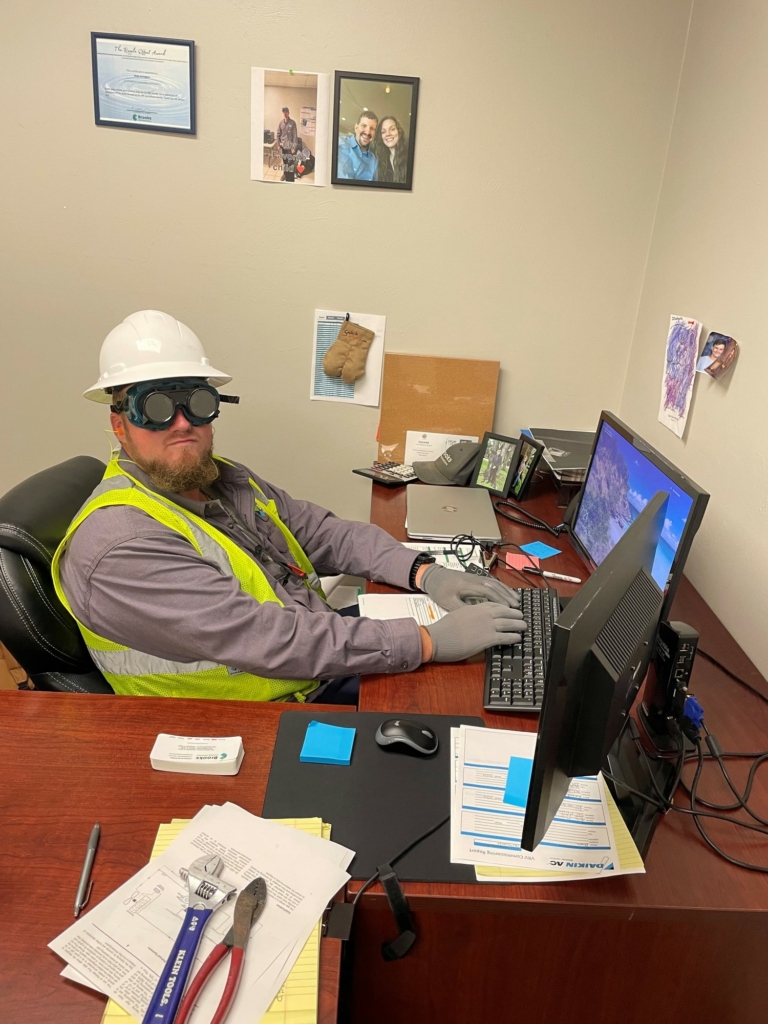 The safety of our team, your team, and your building are critical to us, and we work hard to keep everyone, and everything, safe. OSHA, the Occupational Safety and Health Administration, takes safety very seriously and we follow their training as well as implementing training schedules of our own. Our team has many hours of training every quarter to ensure they comply with OSHA regulations as well as our high standards for safety.
HVAC EM-385
Part of our safety procedures includes having a safety manager on-site to ensure the safety program and policies we've set forth are being followed. Our safety managers are trained specifically in building modifications, HVAC installation, and maintenance. Teams working on your site will be fully trained with OSHA and EM-385 regulations as well as sit in a meeting about the specific details of your building and site.
Our Team
OSHA trained, HVAC trained, and safety trained.
Safety Compliances
The compliances we follow include but aren't limited to;
Hazardous Material Handling
Machine Guarding Standards
Respiratory Protection
Ergonomics
Confined Space Safety
Electrical Standards and Safety
Record Keeping Standards
Our Team
Our team has many hours regulated to specific OSHA and Safety training to ensure they are following through and understanding each part of our safety procedures. As a business built on long-term relationships, we know how important it is to show you how dedicated to safety we are. We strive to be a team that puts safety at the beginning of our training to ensure our clients and their buildings, as well as our engineers and professionals, receives the proper training to keep everyone safe.
Policies
Brooks works hard to adhere to policies as they relate to the health and safety of our employees and customers as well as the environment. We are working to make those available.
Brooks Environment Policy
Click here to view
Brooks Privacy Policy
Click here to view